PAP Founder
Jon Malvern
Jon is an exercise physiologist, researcher and Strength & Conditioning coach that is based in the United Kingdom
For as long as I can remember I have been surrounded by motorsport. At the age of 6 I was fortunate enough to start karting at a small track in Kent. From that moment on I have been directly involved in motorsport ranging from national club racing to international events.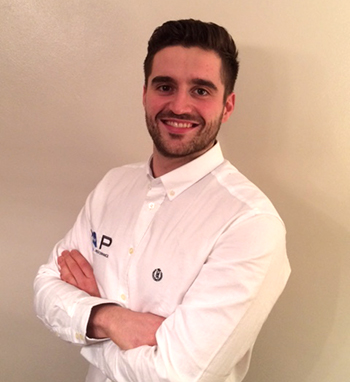 Unfortunately, my outings as a competitor were limited due to financial constraints but I count myself extremely lucky to have had the privilege of competing. Finances however, were not what forced me to stop competing. It was actually my weight!
I battled with my weight my entire childhood but entering my teenage years my weight increased considerably. By the age of 14 I was morbidly obese and a health disaster waiting to happen. At the time I only realised how substantial my problem was when I tipped the scales at 28kg over the minimum driver-kart weight requirement.
My desire to lose weight and 'get fit' sparked my interest in training and physiology. Every time I achieved a weight loss and fitness milestone I wanted to learn how to achieve the next one faster. This lead to an obsessive enthusiasm to learn more about physiology. Over the course of three years my obsession to learn and improve helped me transform myself from a morbidly obese teenager, into captain of my college rowing team. This motivated me to continue learning at university with the aim of helping others improve their health and performance.
Wind-forward seven years to the present day and I have been lucky enough to work with a multitude of people and teams from different sports that include:
Olympic Athletes
Junior athletes competing at national, European and world level
Individuals completely new to training
Teenagers
Children
The experience I gained from working with these different disciplines has been invaluable. It made me aware of the fact that there isn't the same level of factual scientific evidence available to motorsport-athletes compared to other sports.
Essentially this means that there are more question marks with regards to what the most effective and safest training methods are for driver-athletes. Questions marks that if resolved, will lead to better prepared racing drivers.
My passion for the sport and my determination to improve the factual understanding of the demands placed upon racing drivers lead me to forming Pioneered Athlete Performance. My aim is to use Pioneered Athlete Performance as a platform to improve the standard of training and preparation for motorsport athletes and those involved with training motorsport athletes.