Physiological Testing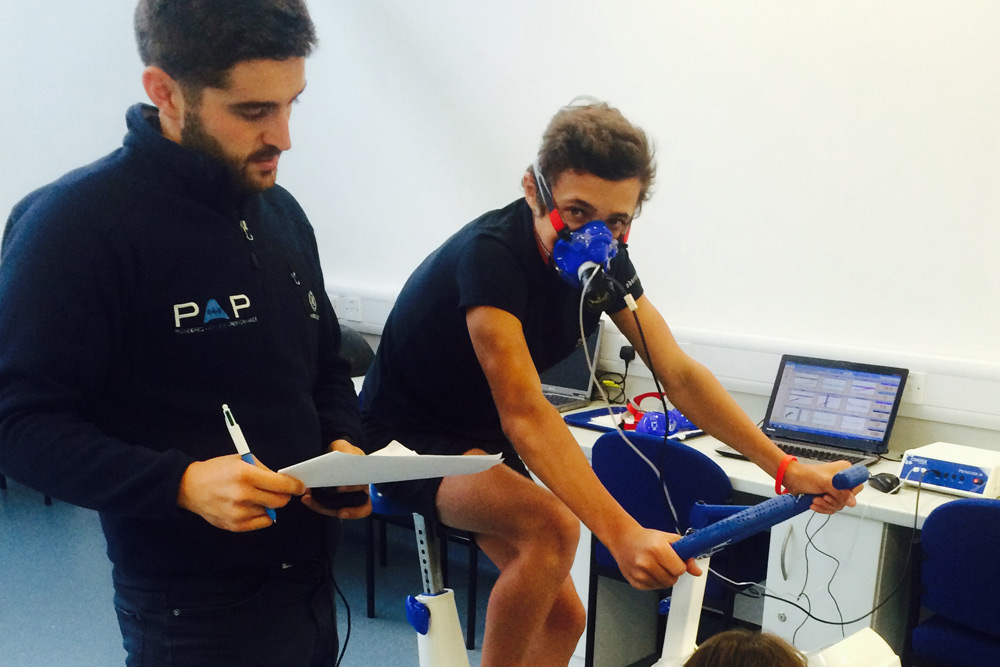 A physiological assessment provides detailed information on your current state of health and fitness. The assessment aids the process of identifying areas that are below the level needed to successfully compete at your targeted level of racing. This information can then be used to prioritise targets for your training programme. Equally as important as identifying your weaknesses, physiological testing can be used to monitor how effective your training programme has been.
How useful is physiological testing?
Physiological testing only provides useful information if the tests used are relevant to your sport.
We offer a diverse range of assessments, which include tests that we have developed in collaboration with our research partners. We now have an accurate method of assessing the strength and endurance of a very important area of a motorsport-athletes body. Your neck.
If you would like to learn more about physiological testing and how it can be used to improve your training programs and physical performance, please fill in the enquiry form at the bottom of the page or email info@pioneeredathleteperformance.co.uk